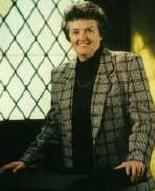 "The spirit we have, not the work we do, is what makes us important to the people around us."



A Benedictine Sister of Erie, Sister Joan is a best-selling author and well-known international lecturer. She is founder and executive director of Benetvision: A Resource and Research Center for Contemporary Spirituality, and past president of the Conference of American Benedictine Prioresses and the Leadership Conference of Women Religious. Sister Joan has been recognized by universities and national organizations for her work for justice, peace and equality for women in the Church and society. She is an active member of the International Peace Council.


* The Web link to Benedictine Sisters of Erie, PA, is provided as a service to our readers.
The sacredness of the singular

By Joan Chittister, OSB

"There is meaning in every journey," Dietrich Bonhoeffer wrote, "that is unknown to the traveler." Over time, I always think I know why I was meant to be at a certain place at a certain time. This time, in Japan, I understood almost instantly what I was supposed to see there and why.

Japanese culture calls into question everything in life I take for granted, like plenitude and crowds and noise and routine -- and flexibility.

Japan is a nation of little things, all of them designed to make a very major point. It is a culture of the particular. This moment, this duty, this thing absorbs them. For instance:

The Japanese put one flower in a vase, one leaf on a desert plate, one piece of food on a plate. For the first time, you are forced to look at the one flower, the small leaf, the single bite of food. The Japanese are a people who appreciate life one moment at a time. It's not volume that impresses them. It's beauty and function and the simple art of being.

Every taxi cab is spotless inside or out -- no cigarette burns on the seat, no dirt on the floor, no smudges on the doors and windows. The driver wears white gloves, a uniform blazer and a hat. Every seat is fitted with crocheted white linen covers, all of them starched and spotless.

Luggage belts at the airport are surrounded by signs inset in the marble floors a uniform 18 inches or so from the rim of the carrier. They say, "Carts stop here." That way travelers can step in front of the carts to retrieve their luggage rather than needing to push or pull or jump or strain their backs in a wild dash to reach over people parked against the conveyor.

E-mail Alerts
To receive an e-mail notice when "From Where Is Stand" by Joan Chittister is posted every week, sign up here for e-mail alerts.
Click on the link at the top right of this page to send the column to a friend or colleague.

I watched a man gardening the tiny patch of land that ran along the edge of his small shop. He squatted down close to the ground and with great concentration and even greater precision, dug carefully around one plug of moss, lifted it up and put it down again just as carefully about four inches away.

I asked my translator at dinner what I was eating as an appetizer. I expected her to say something like, "it's an avocado salad or a liver pate or a Japanese antipasto. But no. Instead she took her chopsticks, picked up what I thought was a sliver of vegetable about one-sixteenth of an inch long, almost obscured by the chopstick itself, and said, "This is sole." And then, in the same way, "This piece is spinach." and "This is a rosemary flower," and pointing to the bottom of the dish, "and that is its leaf." One by one, each single, almost invisible piece was lifted up to some kind of living splendor.

A single row of small purple wildflowers bloom in perfect order along the railroad tracks where only one line of anything could possibly grow.

One street sweeper labors over one section of territory at a time, sweeping both grass and sidewalk into a kind of incessant perfection.

And guests are doted on -- just like the flower, the leaf, the baggage and the blade of grass. Every car door is opened, every piece of luggage lifted, every direction pointed out rather than given.

Trains, streets and public places are almost eerily silent so that in a land without space every person gets the chance to bloom alone, even in a crowd.

Conductors and service personnel bow into a room and then bow out of the traveler's presence backwards, announcing your importance, requiring your dismissal before they simply leave you on your own to manage the world without them.

People everywhere jump, run, race forward to help. No one simply ambles over - maybe -- to see if you need help. You become the one flower in their human garden just by standing there looking lost.

It is a culture of awareness. Of attention. Of consideration. Of concentration. Of order.

It is a land of little things, of precise things, of attentiveness to singularity in a land that functions always in vast crowds in small spaces.

In the Hiroshima museum it was, poignantly, the one finger tip a mother had been able to salvage from her disintegrated son so that his father would not return from the war to find nothing left at all.

And, on the other hand, it is an implacable adherence to rules for the sake of the rule itself. No one can break into or ignore the interminable lines that mark Japanese life, for instance. And if you lose the train ticket that has already been punched on the train -- as I did -- you will be required to pay the full price of your train ticket again -- in my case $185 -- to get through the turnstile and out of the station.

I know why I went to Japan. I went so that whatever the madness and massiveness of this world, I could remember the sacredness of the singular, the space that silence gives, the wonder of the individual, the reverence for the other and the comfort of order.

At the same time, I couldn't help but wonder what human values foreigners see mirrored in us when they come here? What of our culture is a gift to theirs? And, to the contrary, what is it they see in us that gives them pause?

From where I stand, in a society that considers itself a gift to the rest of the world, I think the purpose of the trip was as much to make me aware of our own cultural sanctums as it was of theirs. What is it of our own social values, good as they may be, that we may be exaggerating, idolizing even, to the point of the extreme? And what is that doing to us as a people?