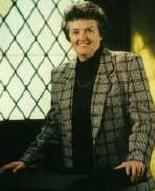 "The spirit we have, not the work we do, is what makes us important to the people around us."



A Benedictine Sister of Erie, Sister Joan is a best-selling author and well-known international lecturer. She is founder and executive director of Benetvision: A Resource and Research Center for Contemporary Spirituality, and past president of the Conference of American Benedictine Prioresses and the Leadership Conference of Women Religious. Sister Joan has been recognized by universities and national organizations for her work for justice, peace and equality for women in the Church and society. She is an active member of the International Peace Council.


* The Web link to Benedictine Sisters of Erie, PA, is provided as a service to our readers.
What we do not grieve we cannot reclaim
By Joan Chittister,OSB
"What the eye does not see," the proverb reads, "the heart cannot grieve." I'm not sure how many Americans ever learned that little piece of human wisdom, but one thing's for sure, the U.S. government has.
There is a great deal we're not seeing these days that we should be grieving. That may be why we're not allowed to see it. If we did, we might want to change things.
We don't see what war really looks like anymore.
After Vietnam, in Persian Gulf War #1, the manner in which wars were allowed to be reported changed drastically. Reporters who once followed troops into battle, showing damages and casualties on both sides, are now kept at a distance from combat zones.
Military news releases rather than on-site third-party observations are now the norm. Reporters report what the government tells them to report. Or, like the rest of us, they are left to piece a story together one comment at a time. Too many a newscast in this war now begins, "Well, folks, like you, we can hear the explosions in the background but reporters are not allowed in that area and we've had no report yet about exactly what is being bombed. All we know is that it seems Baghdad is under heavy attack again."
Once "embedded" in units for the triumphant entry into Baghdad for all the world to see, news reporters are now refused access to areas where U.S. forces have been attacked or are attacking. We get military footage, perhaps -- as in the case of Jessica Lynch -- but not civilian coverage.
We are watching this war through blind eyes, in other words. Unless we have the opportunity to see how wars are fought, however, we will never get the chance again to mourn the barbarism that can only posture as reason and foreign policy and international relations in the lexicon of national politics.
But that's not all we're not seeing anymore.
We not only no longer see the waging of war, but we don't see the cost of war anymore, either. Thanks to orders from Secretary of Defense Donald Rumsfeld and the Pentagon, Americans no longer see the return of caskets from the battlefield, the solemn march from the back of the plane to the back of a hearse, the procession of flag-draped coffins.
Death is not a reportable activity in this war. There is, then, nothing much to mourn but the daily addition of one more number in a column of nothing but numbers. We put no faces on the numbers of wives or small children left with nothing but a picture on the mantel when everyone else comes home for Thanksgiving dinner.
The wounded, too, are simply numbers now. It's difficult to mourn the young, vital, laughing lives who come back without arms or legs, without hearing or sight, without emotional stability and hope and reduced only to a number. Over 6,800 soldiers have been "evacuated" from Iraq -- over 400 of them dead, over 2,000 wounded. The others, over 4,000 of them, with "non-battle injuries." Whatever that means. We don't know because we're not told -- and we never see them for ourselves so that we can grieve their losses with them.
We're also not seeing world reactions to us as a nation or the massive effort to paper over international response to our excursion into the iffy doctrine of "pre-emptive" war. The implications of this for national integrity and for U.S. standing in world opinion are almost impossible to calculate. Unless, of course, you take last week's announcement that the most feared nations in the world are Israel and the United States of America.
This month, CNN reports, the government made every attempt to have protests against the Bush administration banned in London during Bush's visit there next week. The hope was to get the British to agree to keep demonstrators -- of which they expect thousands -- far outside the area where Bush and Blair will be meeting. That way our government's PR machine could make sure that George W. Bush would not be seen in any picture with protestors. However many people there might be on the streets of London, the meeting would be sanitized to the ultimate, a bucolic picture of two great statesmen above the fray, no taint of conflict over ongoing U.S. policies, no question of the decline of democracy and the right to peaceful assembly -- only George Bush, Tony Blair and Marie Antoinette in cameo.
Interestingly enough, the British government, at the last moment, chose British democracy over U.S. control. No small thing for any state to do in the new American Empire. But the world knows, nevertheless, that the attempt was made, a reality that brings U.S. democracy itself into question.
Finally, we are not seeing -- or even hearing -- about the effect of this war on civilians in Iraq. No numbers of dead are reported. No sight of their wounded. No images of the homeless or the hungry or the displaced. When asked about those figures, one of our most senior officials responded to reporters by saying, "That is a number in which I have no interest whatsoever."
That kind of disinterest, that callous kind of disregard for the innocent must be mourned. Not because we are Americans but because, God willing, we like to think of ourselves as still human enough to care.
Finally, we are not seeing what the words really mean and do not say when we label this enterprise the "coalition of the willing," or insist on calling the damage waged in the course of it as the work of "coalition forces." Who the coalition is not is every bit as revealing as who it is.
The coalition is not 52 African nations. It is not the 116 nations of the Non-Aligned Movement who make up two-thirds of the member nations of the United Nations. It is not Canada, our number one trading partner, and it is not France, Germany, Russia, China or Brazil.
The coalition, outside of England and Australia, consists of countries with few or no military forces, small populations, little or no money. It is countries like Italy, Eritrea, Macedonia, Micronesia, Palau, Portugal, Romania, Costa Rica, Tonga and the Solomon Islands.
The "coalition" is, then, for the most part, us.
From where I stand, it's no wonder we have become one of the most feared -- rather than most admired, loved and respected -- nations in the world. But that's what happens, perhaps, when "the eye does not see what the heart should grieve." We have become a nation blinded by power, ignorant of grief. Whoever thought it would come to this?
2003 Friends of NCR Annual Appeal (October 2003-December 2003)
Dear Reader of From Where I Stand,
Please consider contributing to our annual appeal and join the ranks of readers who give to the Friends of NCR campaign. Contributions are tax-deductible in the United States.

Together let's spread the good news.
Send Contributions to:

National Catholic Reporter
115 E. Armour Blvd.
Kansas City, MO 64111 USA

Make checks out to: NCR
P.S. Contributers receive a specially designed NCR Christmas ornament as a thank you gift.