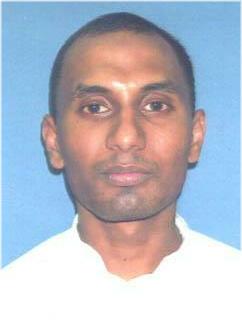 Sri Lankan Rukshan Fernando, former Asian Coordinator of the International Young Christian Students Movement, works for Forum Asia in Bangkok.
---
Jeya didn't talk to me of his narrow escape or grief at losing his family members -- he was preoccupied with relief work and worried about aid that was slow in reaching some villages.
Church joins grass-roots efforts of tsunami relief
By Rukshan Fernando

COLOMBO, Sri Lanka -- The extent of Mother Nature's fury hit me hard when I checked my e-mail during a visit to Laos after Christmas. Each time I logged in the death toll seemed to be rising. "Come back as soon as you can, we need all the human resources we can get," was the plea of Fr. Damian Fernando, National Director of Caritas Sri Lanka and my former boss, when I managed to get through to him on the telephone. Other friends and colleagues were also urging me to come back home, and I was also realizing that I was in no mood for holiday. So I followed my heart and rushed back home not knowing how I could help, but like thousands of others, "wanting to do something"

Everyone I met on the bus, train and airplanes were talking about the tsunami. On the flight back to Colombo, I encountered teams of foreign doctors and relief teams. In the arrival area of the airport there was a large box soliciting donations for survivors and nearby was some pictures of bodies of children washed ashore. As I headed home from the airport, there were white flags everywhere and I remember the taxi driver's sigh as he said, "Who would have thought that this would happen to our country. These are things that we have only seen on movies".

When I walked in to the Caritas National Office, it was buzzing with activity. "I just managed to save myself and my mother as the water came into his house," Theiva head of Caritas Sri Lanka's emergency team told me. He had lost relatives and friends, but still rushed back to Colombo to coordinate the relief efforts. Other Caritas staff were on the field in affected areas, some had just returned and were busy making reports of their assessments. I bumped into some old friends from foreign Caritas groups and Catholic Relief Services. They had come to assist in assessing relief needs and coordinate relief efforts. Large amounts of aid had already been pledged.

"I had to let go of the bike I was riding and run for it, I was lucky to escape," Jeya, one of my friends in Trincomalee in the Eastern province of Sri Lanka, told me on the phone. I learned through others that he, like many other friends had lost close family members and friends. But when I was in Trincomalee, Jeya didn't talk to me of his narrow escape or grief at losing his family members - he was preoccupied with relief work and worried about aid that was slow in reaching some villages.

I went to Trincomalee with a group of lay leaders, religious and clergy from the Chilaw diocese, led by Bishop Frank Marcus Fernando, along with nine lorry loads of dry rations, vegetables, drinking water etc. One youth told me that all these had been collected through the various parishes and that all the lorries were also provided by well wishers. Bishop Frank Marcus told me that some parishes had already sent relief items, and that they also plan to send some relief items to the southern diocese of Galle next week. The group handed over most of the items to Caritas Trincomalee, whose staff and volunteers were working round the clock in the welfare centers.

Going to the south, the devastation to the buildings along the main highway, as well as the railway line, brought back bitter memories of the ruins of the civil war in the north and east. Getting down from the bus, the stench was still unbearable. Fr. Herman, the Director of Caritas Galle and his staff had been busy making parcels of aid for displaced families. While I was there, Fr. Raymond Wickramasinghe, a diocesan priest came in. He told us that he was organizing some youths in the village to clean up the debris, including some wells. "Though they are mostly Buddhist, they are enthusiastic" said Fr. Raymond, as he took facemasks and gloves from Fr. Herman. More people dropped by, some asking for food and some asking for drinking water. Caritas Galle's staff were meticulously recording details of the beneficiaries and what was been given to each person. Boarding the bus back to Colombo in the night, I was struck by the darkness and stillness of the night. Unlike before, the usually crowded, vibrant and lively Galle town center was dark and desolated. Returning to Colombo late in the night, I was spared seeing the ruins of, but this time, I had to sit through agony of desperate men, woman and children, trying to stop the few vehicles on the road and begging for food. I had heard from Indunil, an animator attached to Caritas Galle, that most people were hungry as thousands had lost homes and livelihood, particularly fisherfolk and traders. Essential goods were scarce and in the few places that they were available, prices had gone up overnight.

Several churches, including the church at Matara in the southern Galle diocese and the main church at Mullativu, along with about 10 smaller churches in the war ravaged north were completely destroyed while several more have been badly or partially damaged. Priests in Mullativu and Matara had narrow escapes, but many other faithful had perished.

Bishop Thomas Soundaranayagam of Jaffna in this island nation's far north, said that priests and lay people were involved in relief work, working with the rebel Liberation Tigers of Tamil Eelam (LTTE), the Sri Lanka Army, government officials and other agencies. "We are touched by the solidarity and support extended by all sectors, including the international community" Bishop Thomas told me by phone. The bishop emphasized that he was concerned about all the victims of the disaster, in the north, east and the south. "The army and the LTTE have been very helpful in the immediate aftermath of the disaster" said the bishop, who has lived through decades of war between the Army and the LTTE. (Editor's Note: Next week Fernando will discuss developments in the releations betweetn the LTTE and the government.)

In the Eastern province, most of the affected people are poor fisherfolk, and they have lost their boats and nets in addition to their houses, said Bishop Kingsley Swampillai from Batticaloa. "The soil seems to be contaminated with chemicals and mud, and stench comes out of the wells after being cleaned. In any case, there is a sense of hauntedness due to the death of so many people, and many people don't want to go back," said the bishop, who has seen thousands displaced by the war. Fr. Syslvestor, the energetic Director of Caritas Batticaloa, was upset that government aid had not reached three camps run by his team.

All diocesan Caritas branches and many parishes had taken the initiative to collect and send relief items, while some had also organized volunteers to help with cleaning up the debris. Bishops were visiting the affected and appealing for help. The Movement for Catholic Graduates and Professionals were paying particular attention to the environmental aspects, which can worsen the disaster, such as appropriate garbage disposal methods. "We also had several discussions with the environmental authorities in this regard" said Maxwell, the President of the group. Gino, a leader of the Young Christian Students (YCS) Movement in the Nugegoda parish told me that student members helped to clean up a church damaged by the tsunami and also collected and handed over dry rations, mats and pillows to displaced persons. "Our chaplain's house has been totally destroyed, and his family were left only with the clothes they were wearing, so YCS members in our deanery are raising funds to help build their house" said Thilanka, an animator of the YCS. She also mentioned that YCS members had joined other parishioners in cleaning up two churches that were damaged.

Rev. Dr. Mervyn Fernando, with years of experience in counseling and training counselors, has become involved in addressing the psychosocial needs of the people after the tsunami. When the Catholic Bishops Conference and leaders of National Christian Council met President Kumarataunga, she had appreciated the work of the church and asked the church leaders to play a special role in addressing these needs.

On the eve of a New Year, Sri Lankans observed a day of mourning and religious leaders joined with political leaders, artists and others of the country in a solemn prayer service in memory of the victims.

The massive outpouring of support from ordinary people from all walks of lives, going beyond ethnic, religious, social, economic and political lines has been overwhelming. Along with this, the coming together of various political parties, government, LTTE, armed forces and police, media, private corporations, artistes, sportsmen and women, religious leaders as well as the international community for the common cause of helping the survivors and supporting the victims - has been undoubtedly the silver lining of the disaster.

According to the Sri Lankan government reports as of 15th Jan., 30,920 have died, 6,020 are still missing, 15,256 have been injured and 420,259 are displaced. The central bank estimates the immediate cost of reconstruction to be around 1.5 billion USD, and there are worries about the long term effect on the tourism industry and the fisheries sector. The Asian Development Bank estimates that 250,000 more people will be engulfed by poverty after the tsunami.

On it's face value, pledges of aid and debt relief look promising, but the challenges posed from the tsunami not as simple as it appears. So far, the church, and civil society in general seems comfortable and well versed in dealing with physical and psychological needs.

But sensitive and controversial issues, with political implications, which can have huge impacts on people's lives in the long term, are in danger of being neglected.