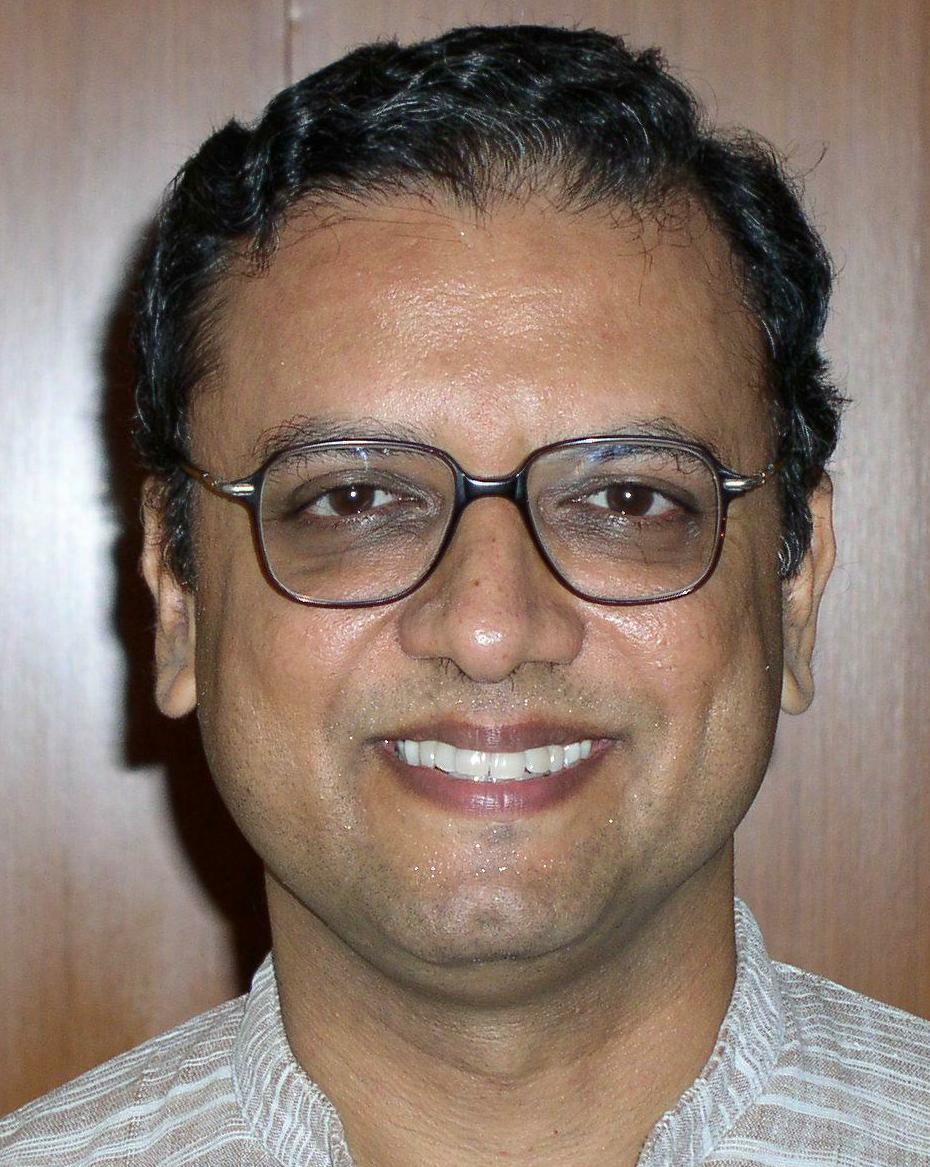 Fr. Francis Gonsalves is a Jesuit in the Gujarat Province, India. He lectures in systematic theology at Vidyajyoti College of Theology, Delhi, and has published many articles on theology, spirituality and social justice.
---
Recasting caste: a challenge to Indian Christianity
By Fr. Francis Gonsalves, S.J.

Indian Christianity is a colorful conglomeration of communities originating from the apostle Thomas to Jesuit evangelizers Francis Xavier, de Britto and de Nobili, and to missioners of diverse denominations whose evangelical endeavors bore fruit in tiny Indian villages. Thus, Indians of various castes and sub-castes embraced a Christianity that -- at least in theory -- sought to eradicate inequalities. But, inequalities remained; and, today, some 16 million Christian Dalits (former untouchables) fight on two fronts: external and internal.

External Forces
Since many Indians accepted Christianity during the colonial era, Christianity is often considered a colonial byproduct that begot brickbats from Indians like Mahatma Gandhi who protested that proselytism prospered with patronage of the British Raj. He declared: "India's religions are adequate for her people. We need no converting spiritually." Gandhian idealism envisaged equality and change within the highly stratified institution of caste. Nothing changed.

Since independence in 1947, the State has been struggling to satisfy castes and sub-castes that vie with each other for the public pie. A 1950-Presidential Order deemed that, apart from low-caste Hindus, Dalits of other religious communities would not be eligible for "reservations" (affirmative action in education, employment and social benefits). However, after protracted protests, Dalits of the Sikh and Buddhist faiths retrieved their rights, but these rights are still denied to Dalits of the Christian and Muslim communities.

Over decades, Dalit Christians have rallied for reservations from apathetic governments afraid of reopening Pandora's box. There are apprehensions that if India's underprivileged Christians are granted minority rights and reservations, the doors would open for more conversions to Christianity. Nonetheless, in 1996, in a token gesture, Sitaram Kesri, Welfare Minister of the erstwhile Congress government introduced a bill in parliament to grant rights to Dalit Christians. However, parliament was dissolved, and the bill proved unproductive.

Present Scenario
Dalit Christian protestations have accelerated this year. May 8, after fasting and prayer in the southern town of Dindigul, leaders from southern states resolved to mobilize national and international opinion so that the Supreme Court and India's Parliament would ensure justice. A public interest litigation writ petition backed by former law minister Shanti Bhushan fortified the Dalit Christian fight. The Supreme Court promised to give a decision on Aug. 25.

"We eagerly expected the government to ensure justice for Dalit Christians," said John Dayal, president of the All India Catholic Union, who has been spearheading the struggle. "But," he added, "the present government, like its predecessors who advocated Hindu fundamentalism, is dragging its feet." Dayal's critique comes after the Supreme Court's announcement to delay its decision until Oct. 18, at the behest of government lawyers.

Outside Supporters
Although a few parties in the ruling United Progressive Alliance (UPA) and fanatic Hindu groups oppose reservations for Dalit Christians, political parties of the left support their cause. D Raja, secretary of the Communist Party of India (CPI), wrote to Sonia Gandhi, chair of the ruling alliance: "The CPI, as well as other left parties and several UPA-partners, fully support the Dalit Christian demand that they be treated as Scheduled Castes (SCs) for benefits now given to SCs only of the Hindu, Buddhist and Sikh faiths." Scheduled Castes, or SCs, are those constitutionally provided with government reservations.

E-mail Alerts
To receive an e-mail notice when Global Perspective is posted every week, sign up here.
Click on the link at the top right of this page to send the column to a friend or colleague.

Writing to Prime Minister Manmohan Singh, the general secretary of the Communist Party of India (Marxist) Prakash Karat stressed, "Despite being Christians, they [Dalits] are subjected to the same social oppression and discrimination because of their SC background. Their demand for reservations is justified and supported by all democratic forces. This requires changing the existing law that excludes non-Hindus from the SC category." Outside support apart, Dalit Christians are skeptical the government will grant them their demands.

Internal Enemies
"Can Christianity -- a religion preaching equality -- even mention caste?" I asked Archbishop Malayappa Chinnappa, chair of the Catholic bishops' SC Commission. "Christianity has no caste," he explained, "but those who converted to Christianity from Hinduism's low castes still suffer from economic and social disparities, which must be remedied."

Although caste-conversations embarrass Indian Christians, opinions range from gross indifference to great insistence that caste be upheld. Gujarat's Martin Macwan, eminent campaigner for Dalit rights opines: "Many Christians feel that to accept 'reservations' is to accept that they're inferior, a stigma they've been able to shake off in urban areas."

Macwan says, "While Christians of India's rural areas suffer extreme poverty and thus require reservations, city-based Christians, who are wealthy, vocal, and whose opinion carries weight, are indifferent about reservations." He laments: "Indian church leadership rests with those who consider themselves former high castes."

Concluding the 2004 ad limina visit of Tamil Nadu's bishops, John Paul II castigated casteism as being incompatible with Christianity. "This exhortation should have been addressed to all Indian bishops," Archbishop Chinnappa said. Indeed, as he hinted, caste is widely -- albeit, covertly -- practiced among many Christians.

"Dalits don't even belong to the caste-system; they're out-castes," continued Chinnappa. "Dalits apparently originated from the dust, while caste-people are believed to have descended from heaven."

Leaving the archbishop's house, I muse: Can caste ever be cast away? Or recast as avatars benefiting Dalit Christians? These unanswered questions amply indicate that caste will ceaselessly challenge Indian Christianity.