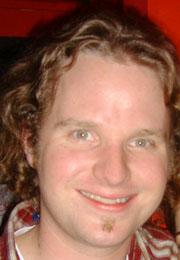 When Dylan was a Christian


By Matt Stoulil

Lately I have been spending a great deal of time with Bob Dylan - figuratively speaking, that is. I read and reviewed his autobiography, Chronicles, Volume One, and have been listening to many albums from various periods of his career. Dylan has two more Chronicles volumes in the works, and I am eager to hear him comment on his born-again Christian years.

In 1978, Dylan "found" Jesus while on the road, and soon enrolled in the School of Discipleship at the Vineyard Fellowship in Los Angeles, where he participated in an intensive Bible study course. Soon, this new religion would permeate his songcraft. Enter "Slow Train Coming," Dylan's first Christian record. This marked yet another milestone in Dylan's colorful career.

From folkie to rocker to Nashville country gent, Dylan tried to stay topical for himself and his listeners. But this new direction was more than mere genre swing, this was the stuff of real soul-searching. The question was, would it stick? Well, it stuck for a few years. "Slow Train Coming" was a testament to Dylan's new found righteousness. And 25 years ago this month, Dylan won his first Grammy award for "Gotta Serve Somebody," the opening number from this album. The Grammy arrived nearly two decades into his career and after the bulk of his best-known -- and best -- work had been released.

"Gonna Change My Way of Thinking," "When You Gonna Wake Up" and "When He Returns" all dealt with the end, which, according to Dylan and his born-again peers, was at hand. A lyric from "Gonna Change" shows that even at his most righteous, our folk hero could be sardonic: "I got a God-fearing woman, One I can easily afford. She can do the Georgia crawl, she can walk in the spirit of the Lord." An interesting track, "Man Gave Names To All The Animals," is a cheesy interpretation of Genesis verses set to a reggae beat.

An all-star lineup, including members of Dire Straits, adds some weight to "Slow Train Coming," but I think it lacks the sincerity of Dylan's post-folk albums, such as "Blood on the Tracks" or "New Morning."

"Saved," the second installment of Dylan's Christian rock offerings, was recorded with the road band from the "Slow Train" tour. This album captured the work of an artist who seemed more comfortable inside his newly acquired Christian skin. The music breathes better on "Saved" than on "Slow Train."

"What Can I Do For You?" is a prayer from the lips of a man thanking God for all he does -- a slight departure from his righteous rants on "Slow Train." "Pressing On" serves as a good centerpiece on the album, with Dylan and backup choir vocally melding into a band of Christian soldiers.

"Saved" closes with "Are You Ready," a bluesy gospel groove that sounds more like a cut from "Slow Train," but is a nice finish to Dylan's last completely Christian-themed album. Another album, "Shot of Love," followed, but it was only part righteous religiosity; the other part was a move back toward pop Dylan.

Dylan pulled in many born-again admirers, but alienated much of his fan base during this period, which waned at the end of 1981. During his tour to support "Slow Train," he was adamant about performing only Christian material, disappointing concertgoers at many tour stops. But he backpedaled during the "Saved" tour, folding his former work back into his live sets.

After the "Shot of Love" tour, Dylan disappeared for a year and seemed to drop the "God" stuff. He was spotted soon after this sporting a yarmulke in Jerusalem at his son Jesse's Bar Mitzvah. Though significant, it was looking as if the Christian craze was just a footnote in his career.

In 2003, a tribute album, "Gotta Serve Somebody: The Gospel Songs of Bob Dylan" was released, featuring notable gospel performers putting their own spin on the material. Standout cuts include the Fairfield Four's "Are You Ready" and the Chicago Mass Choir's "Pressing On." Even Bobby Dylan himself shows up with Mavis Staples to offer a vibrantly re-recorded "Gonna Change My Way of Thinking." Look also to Shirley Caesar and Aaron Neville for great contributions.

It is interesting to note that Dylan -- Jewish by birth, atheist by choice, until he was born-again -- included Jeremiah 31:31 in the liner notes of "Saved."

"Behold, the days come, saith the Lord, that I will make a new covenant with the house of Israel, and with the house of Judah."

Matt Stoulil is an NCR staff member, a bass player and an avid observer of the music world. Get in tune with him at mstoulil@natcath.org.