March 22, 2006
---
Vol. 3, No. 42
---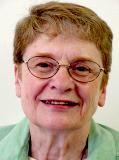 My friend in the movement


By Patty McCarty, NCR copy writer

Dear Reader of Writer's Desk,
We need your help. We are pleased to make available -- at no charge -- Writers Desk. But we cannot do all we need to do without your financial assistance.
Please take a moment to consider contributing to the Friends of NCR campaign. National Catholic Reporter is a nonprofit organization. Contributions are tax-deductible in the United States.

Contributions may be sent to:
National Catholic Reporter
115 E. Armour Blvd.
Kansas City, MO 64111
USA
Make checks out to: NCR
If you wish, you may print a form for submitting your donation. You may also use this form for credit card donations.

OR
Bernadette had been my friend for 40 years, since she and I were young mothers. Bob Hoyt, the journalist who was at that time her husband, had hired the journalist who was at that time my husband. This was for Al and me our fourth major move, the first with all four children in tow. I'll admit to a fair amount of crying. I loved our two-story, barn red house in one of the big parishes in St. Paul, Minn. I loved St. Paul, Minn. It was a very wet spring on my block that year.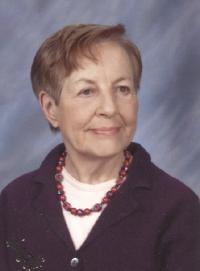 Bernadette Hoyt
Al had hoped to work for the new and exciting, less-than-a-year-old National Catholic Reporter. Instead, Tom Blackburn, whom we knew when the three of us were students at Marquette University College of Journalism, got the NCR job. Al was offered a position on the Kansas City Catholic Reporter, NCR's parent publication. Still, we came because it seemed important to do whatever we could to support NCR. Both papers operated with pretty much the same staff out of the chancery in those days.
We were young and so was NCR. Anything was possible! Not just for us but for the crusty old Catholic church that was taking on new life. Later, when the newspaper was five years old, five editors -- Bob Hoyt and Tom Blackburn among them -- selected articles from those first years to be published in a little book titled Special to the NCR. In the introduction, they wrote: "The paper went to press for the first time [October 1964] during the third session of the Second Vatican Council, a time when it had suddenly become possible once more to think of religion as urgently relevant to human life."
That was part of what was going on when Bernadette became my first Kansas City friend. We remained friends through ups and downs, high hopes and crushing disappointments and lots of everyday days. After each of our marriages ended -- Bernadette's in 1970 and mine in 1975 -- our friendship became more important. An unmarried woman is blessed to have a friend in the neighborhood who can be called -- sometimes on short notice -- when it's time to go someplace, preferably not alone.
Bernadette moved last November to New York City area to be near three of her grown children. She was frail, running on a kidney donated by her son, Tim, but still feisty. On her way to her new life, she stopped at Fort Benning, Ga., to take part in the demonstration that calls year after year for closing the U.S. Army's School of the Americas.
Soon after she got to New York, Bernadette was diagnosed with colon cancer. I reached her by phone the day before her second surgery, the one that showed there would be no cure, not even much time. We spoke of ordinary things, trying to make ordinary words carry all we wanted to say. When we ended our talk, she said, "Goodbye, sweet dear."
Five of her six children, 10 grandchildren and two great-grandchildren gathered in Kansas City a few weeks ago for a memorial service that packed the little church she attended so faithfully. They had invited the priest I consider the best homilist in the diocese to say the Mass. I know lots of people who would die smiling if they thought Norm Rotert would do their funeral Mass and homily. But Bernadette had a mind of her own. She left instructions to ask a priest from the diocesan Peace and Justice Office to preach and he did so, nicely. At the end of Mass, after her eldest son, Michael, told the story of her life, Fr. Rotert said he wanted to say a few words about something no one had touched on.
He said Bernadette had been at the center of an important movement in the Catholic church -- the movement for independent journalism. NCR, he said, had attracted Catholic journalists to the area. As active laity, they had nurtured the life of the church.
I had never thought of NCR as a movement -- individual effort, yes. There was plenty of that. But a movement? What is a movement? People coming together to accomplish something important, something that needs to be done.
And movements change things -- the way people think, the actions they take.
It seems to me now that everyone who subscribes, everyone who reads the paper, writes an article, a letter, a poem, sends a contribution, we are all part of that movement. And it's still rippling outward.
That knowledge -- that sense of being a part of that precious, important, God-inspired movement -- I'll keep that as a parting gift from my friend Bernadette.
---
Patty McCarty is NCR copyeditor. Her e-mail address is pmccarty@natcath.org.

Copyright © 2006 The National Catholic Reporter Publishing Company, 115 E. Armour Blvd., Kansas City, MO 64111 TEL: 1-816-531-0538 FAX: 1-816-968-2280