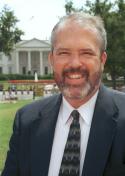 The critic critiqued

By Joe Feuerherd, NCR Washington correspondent
I am 100 percent anti-abortion. No ifs, ands, or buts about it. I think abortion should be outlawed and the doctors who perform them imprisoned.
But I'm also a journalist. And in addition to abortion being a grave moral evil, it's a good story. Lots of conflict and complexity. And it doesn't take Walter Lippmann or Bob Woodward to figure out that my views on abortion are not mainstream in this culture; no, most Americans want women to have access to legal abortion, however ambivalent they may be about the practice.
It was that story that I told in NCR earlier this year on the 30th anniversary of Roe v. Wade, the 1973 Supreme Court decision that made abortion legal in every state. The resulting 2,700-word article, and the accompanying stories and editorial that made up that special issue, are now subject to a critique. A good thing, presuming it's accurate.
Writing in the quarterly journal Human Life Review, St. Louis University historian James Hitchcock takes NCR to task. The title of his essay: "Catholic Liberals and Abortion."
My simple question is whether, in fact, Hitchcock actually read the article I wrote.
"In the articles themselves…there was no spokesman for any major pro-life group, no theologian expounding the church's teaching, no bishop reaffirming it," wrote Hitchcock. "On the other hand considerable attention was paid to Frances Kissling, director of a non-existent organization called Catholics for a Free Choice, which has been repeatedly exposed as a pro-abortion lobby funded largely by non-Catholic sources."
Oh Dr. Hitchcock, really!
The article quoted: Wanda Franz, president of the National Right to Life Committee, the largest and most prominent pro-life group in the country, Michael Schwartz, vice president for government relations at Concerned Women for America and a stalwart of the pro-life movement for more than three decades, the U.S. Bishops statement marking the anniversary, and other pro-life voices.
Frances Kissling (of whom the mere mention of her name drives some in the pro-life movement to near apoplexy) was quoted in one paragraph in the main story, and her comments were juxtaposed with a prominent pro-life attorney in a short sidebar.
What really ticks Hitchcock off, apparently, is that I reported what many in both the pro-life and pro-choice camps openly acknowledge: legalized abortion is here to stay in the United States.
In fact, more than 40 million legal abortions have been performed in the United States since 1973, and the procedure competes with laser eye surgery as the most commonly performed surgery. "Legal abortion in 2003, it seems, is as American as apple pie," I wrote.
Hitchcock writes, "… in the overall context of the NCR's stance the point was not to urge pro-lifers to a renewed commitment to their cause but precisely to sound a retreat. In ostensibly friendly fashion, the paper warned pro-lifers that they were wasting their energies and ought to turn to other things."
The fact is that the pro-life movement has been singularly unsuccessful in achieving its primary objective -- outlawing abortion -- and there's no prospect this will change anytime in the foreseeable future. As a citizen I regret that fact; as a journalist, I report it.
Conclusions from this fact are for the reader to summarize.
My summary: we need to pray for a country that values life about as much as Hitchcock values accuracy.