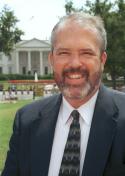 Summer School

By Joe Feuerherd, NCR Washington correspondent
There's this bar off a dirt road at the foot of a mountain in Northeast Pennsylvania, where, and this is true, a man walked in not too long ago, placed his handgun on the counter, and requested a shot and a Genesee chaser.
It was not a threatening gesture; he probably just didn't want the barrel of his weapon digging into his thigh. That can really hurt.
I grew up in that bar. Or, more accurately, was educated there and nearby environs.
It was 1980, I was 17, and I had my first real job: "Maintenance Assistant" at Rock Creek Farm, a summer camp for learning disabled and emotionally disturbed children. I got the job through high-level connections -- my older brother was the head counselor.
Suburban-bred and city-minded, few alive are less suited to the task of assisting with maintenance than I.
I made small mistakes -- handing the wrong tool to the boss for example. Who knew what a lug wrench was? We didn't have those on Long Island.
And big snafus. Never, and I mean ever, place the soap-like cleansing bars intended for urinals into a toilet. It's not pleasant digging them out.
Another tip: large riding mowers should not be driven horizontally on small hills and inclines because it really, really hurts when they roll over you.
In those days, I have no idea how it is now, there was a dearth of young Americans willing to work for seven weeks for the relative pittance a camp counselor earned. The labor shortage was solved by bringing in Europeans -- English, Irish, Dutch and Germans. As their university sessions started later than their American counterparts, they would use the four to six weeks after camp season ended to tour the United States.
The counselors' work was hard -- physically demanding and mentally taxing. So at night -- the kids went to bed at 9 p.m. with one "on-duty" counselor per dorm to tend them -- most everyone went to the bar. I had no responsibility for children, and could go out every night. So I did.
But this wasn't a party of Long Island suburbanites -- though those could be fun too. No, this was for American college (I was to be a senior in high school) and European university students. At the foot of that mountain, off that dirt road, a teenage suburbanite could learn a thing or two.
There was John Kelly from Belfast -- tears welling in his eyes (he'd had a few) as he sang verse after verse of "Patriot Games." And Simon Poole, the charismatic Englishman (the locals loved Simon) slouched over the pool table Salem cigarette hanging from his lips. Or Sean, the future London barrister and Social Democratic Party stalwart; I'd bet he's a Tory by now. And Hugh from Saltburn-by-the Sea, my political sparring partner. We solved a lot of the world's problems (the Reagan/Thatcher era was just beginning) over those linoleum tabletops.
And, of course, there was romance. More than a few engagements, marriages, divorces and assorted liaisons emerged that summer, as they did each camp season. I had my eyes on the swimming counselor, who seemed to tolerate me.
Party over, we'd drive on the dirt road back to camp to make the midnight curfew, the designated driver being the one who actually owned a car.
It sounds seedy -- pool games and cigarettes, 35-cent 7-ounce Rolling Rocks, and the occasional flaming shot (don't ask). And today, truth be told, I'm pleased that my 17-year-old son's activities are considerably more wholesome than were his father's.
But back in school that September of 1980, I realized one thing: I learned more at the bar off the dirt road at the foot of that mountain than could be taught in a classroom.
So I returned the next summer.