August 22, 2005
---
Vol. 3, No. 17
---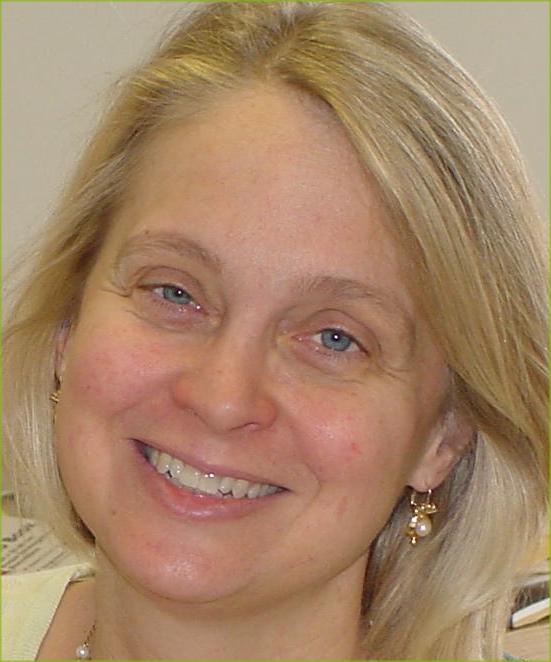 The peculiar, mysterious paths people travel


By Margot Patterson, NCR opinion editor

I was flipping through book catalogs when Rosemary Dinnage's Alone! Alone! Lives of Some Outsider Women jumped out at me. Those two imperative adjectives rang like a fire alarm and reverberated through my life. They conjured up the range of feelings solitude evokes -- from the desperate sense of aloneness that strikes suddenly like an illness you fear fatal to the dizzy elation that can seize you when company leaves.

Curious, I ordered the book. When it arrived and I opened the book to the first chapter on the painter Gwen John, I was immediately absorbed. The feeling didn't change as I read more.

Alone! Alone!: Lives of Some Outsider Women (New York Review Collections) by Rosemary Dinnage

Rosemary Dinnage's short, elegant biographical essays are a pleasure. She discusses almost two dozen notable women, including John, writers Rebecca West, Isak Dinesen, Katherine Mansfield, Barbara Pym, Olive Schreiner and the more obscure Margaret Oliphant, theosophists Annie Besant and Madame Blavatsky, the opera singer La Strepponi, the reclusive Alice James and more. The book is divided into six categories: Solitaries, Partners and Muses, Seers, Exotics, Reinventors and Trapped. Some of the reasons Ms. Dinnage assigns her subjects to these categories seem more fabricated than convincing, but Ms. Dinnage writes so gracefully that the reader doesn't much care. In any case, the categories seem to exist more to provide some kind of formal structure than to press any particular argument about women's lives.

Despite the title, not all of the women seemed to have lived particularly solitary or lonely lives. The author devotes a chapter to Clementine Churchill, arguing that though Winston Churchill adored his wife and the marriage was probably the saving of them both, the two spent much time apart, not only because of the demands of his career but because they often took separate vacations. Intelligent, perfectionistic and loyal, a lifelong feminist who at heart always preferred the Liberals to the Tories, Clementine preferred the museums of Paris to the "rich French Riviera set" her more vulgar husband enjoyed. "God -- the Riviera is a ghastly place" and "I am suffocated with luxury and ennui," she wrote.

Indeed, often the book seems to be as much about love and marriage as about aloneness. One of the most interesting chapters is about Dora Russell, an educator and wife of Bertrand Russell for 12 years. The marriage felt apart under the weight of mutual infidelities despite both being ardent proponents of open marriage. Dora Russell devoted much of her energies first to the birth control movement, then to a free school she and her husband established which she continued to run for 11 years after their divorce. Her conviction that modern education brutalizes people, that the way to happiness lies through instincts and the emotions, seems as relevant today as ever. Reading about an Arizona school district replacing all textbooks with handheld computers for their students, you wonder if Dora Russell had it right: "There are all these tape recorders and television sets and God knows what; we're relying all the time on the external thing, on external gadgets, until there's nothing left of what's inside the child -- they all come out exactly alike, we're turning out machine-made people."

A chapter on Bertrand Russell's earlier love Lady Ottoline Morrell is tantalizing as much for what it doesn't say as what it does. A Bloomsbury figure often cruelly caricatured by her friends despite what seems a kind and generous nature, Ottoline Morrell was a striking figure -- "So tall, so beautiful, like a giraffe," said the Russian dancer Nijinsky while others compared Ottoline to a work of art, to Switzerland and the Leaning Tower of Pisa -- who remains something of an enigma. Was there something false about her that provoked her friends to turn on her, as Dinnage wonders, or was it her vulnerability (and her money?) that left her open to malicious attack? Russell, anyway, was devoted to her. He wrote over 2,000 letters to her, and while she was never sufficiently attracted to him physically to consider leaving her marriage for him, she obviously found in their relationship a deep sense of identification and comfort.

Dinnage is at her best in writing about writers, and the chapters on Isak Dinesen and Rebecca West and Katherine Mansfield are particularly good. Her essay on Dinesen blends sensitive commentary about the writer's work, including such lesser-known books as Carnival and Angelic Avengers, with a sympathetic discussion of a woman who suffered so many tragedies that she emerged from the crucible with a faint odor of the sulphur from hell. In "Satan Laughed: Isak Dinesen," Ms. Dinnage depicts Dinesen's transformation from an insecure woman to a somewhat sinister high priestess of her own cult. "The survivor -- quod fecit, fecit -- is sometimes more disturbing than the suicide," Dinnage writes.

Four or five of the chapters seem out of place, squeezed into the book because they were already written, not because they belong. Among these is a chapter on prostitution, another on witches and one on Eadie/Eddy, a transgendered character in Patrick White's The Twyborn Affair. Despite this flaw, Alone! Alone! will intrigue far more readers than it disappoints. It may spark a desire to read more about the women Dinnage discusses. (It's hard, after all, to say all there is to say about a life in 10-12 pages, and Dinnage wisely does not try.) It will certainly bring home to the reader the peculiar, mysterious paths people travel. Ms. Dinnage has provided vivid snapshots of some of the accomplished women in 20th century Anglo-American culture. Taken together, their lives are so different, so far from forming any pattern, that their remarkable destinies underscore how strange and singular are the lives we lead. You put down the book aware more keenly than ever of how alone each of us is in her life. That, as Ms. Dinnage's book suggests, is our tragedy and our unwitting genius.
---
Margot Patterson is NCR opinion editor. She can be reached at mpatterson@natcath.org.