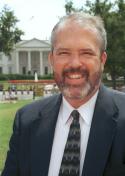 A 'down payment' or step toward privatization?

By Joe Feuerherd, NCR Washington correspondent
Congress, with President George Bush's support, is poised to create a $400 billion entitlement program -- a prescription drug benefit for senior citizens. If enacted the program would represent the largest single expansion of governmental health care programs since Medicare was established nearly 40 years ago.
Just the type of thing Catholic progressives should support, one would think.
Think again.
Senator Ted Kennedy, D-Mass., backs the initiative, while Network, the Catholic social justice lobby, opposes it; AFL-CIO President John Sweeney says the House bill "would benefit pharmaceutical companies more than … seniors," while the American Association of Retired Persons says it is "pleased with the progress of the legislation."
Democrats have pushed for a Medicare prescription drug plan for 25 years. The issue only got real traction, however, in the mid-1990s when Democrats used it to hammer the new Republican majority in the House. During the 2002 presidential campaign, candidate George W. Bush promised seniors he would get a prescription plan passed. The notion fit nicely with his "compassionate conservatism."
Two-and-a-half years into his presidency, in June 2003, both the House (by just one vote) and Senate passed legislation that began to fulfill Bush's promise. A conference committee is now working out the differences between the bills.
Liberal opponents of the legislation argue that both the Senate and House bills are unduly complicated (many of those eligible for assistance, they say, wouldn't benefit because they would be unable to maneuver through the arcane world of private insurance plans that would provide the coverage). Further, the bills would force low-income elderly Medicaid recipients (who already receive a prescription benefit) into a more costly system and leave large gaps in coverage.
Foremost among the complaints, however, is the view that the legislation marks a first step in privatizing the Medicare program. It would do this, opponents say, by requiring those who want a drug benefit to enroll in private plans. Taking the drug benefit out of the usual Medicare funding stream will undermine the program, which some opponents say is the real priority for those who want to reduce government's role in the health care system.
"If you start with the wrong premise" -- privatization -- "you're going to come up with the wrong result," says Sister of St. Joseph Catherine Pinkerton, a Network lobbyist.
Kennedy, a Democratic leader on health care in the Senate for 40 years, has a different view. While wary of the House approach (he's established a senatorial working group to monitor the conference committee) he views the legislation as a "down payment." Get the prescription benefit established, he says, and future Congresses will have something to build on.
Whether they will be building on a house of cards is what the current debate is all about.
Joe Feuerherd's e-mail address is jfeuerherd@natcath.org