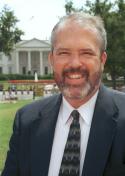 Talking about this generation

By Joe Feuerherd, NCR Washington correspondent
The American church hierarchy doesn't want to talk about the possibility of making celibacy optional within the diocesan priesthood. That was made clear recently by bishops' conference president Bishop Wilton Gregory and Archbishop Timothy Dolan of Milwaukee. They were responding to a letter signed by 169 Milwaukee priests who, worried that there will not be enough priests to meet the sacramental needs of the church's 64 million members, urged a reconsideration of the mandatory celibacy requirement.
But it's a topic that won't go away, whether the bishops want to discuss it or not. Today's Washington Post (Washington Post-ABC News Poll: The Pope and the Catholic Church), for example, reports that 67 percent of American Catholics oppose the celibacy requirement.
2003 Friends of NCR Annual Appeal
(October 2003-December 2003)
Dear Reader of Today's Take,
We need your help. We are pleased to make available -- at no charge -- Today's Take. But we cannot do all we need to do without your financial assistance.
Please take a moment to consider contributing to our annual appeal and join the ranks of readers who give to the Friends of NCR campaign. National Catholic Reporter is a nonprofit organization. Contributions are tax-deductible in the United States.

Let's build the future together.

Contributions may be sent to:

National Catholic Reporter
115 E. Armour Blvd.
Kansas City, MO 64111
USA

Make checks out to: NCR
If you wish, you may print a form for submitting your donation.
You may also use this form for credit card donations.

P.S. Everyone who donates will receive the fourth in a series of specially designed NCR Christmas ornaments connecting us in a special way to the gospel of peace on earth. Thank you.

The next generation of Catholics is clearly ready to engage the discussion.

"I think they should get married because it's another way of expressing love for God and it's not going to detract from anything that the priests do," said one high school senior interviewed by the Falcon News, newspaper of Our Lady of Good Counsel High School in Wheaton, Maryland.

The question posed at the Xavarian Brothers-sponsored school: "Should priests be allowed to be married?"

Continued the young man: "So if they get married they can have better relationships with their community, the people who they preach to because they can understand where they're coming from."

A senior girl disagreed. "I don't think priests should get married because if they don't have families they can better serve the church."

A freshman girl has sympathy for the argument offered by the Milwaukee priests: "Priests should get married because it may … increase the number of possible applicants who want to become priests. So it may be better for the Catholic church as a whole but also for young men who want to become priests."

Another freshman girl values continuity: "I don't think priests should get married because that's the way it's always been and I don't think they should change that tradition."

Said another senior: "They devote their lives to Christ, but they can also devote their lives to another person so they can get the true experience of love rather than just reading about it in the Bible."

Pretty refreshing: Honest and well-considered answers to a straightforward question.

And to those who think that's something this church could use a little more of, watch out for this high-school-age generation. They're not afraid to say what they think.

Joe Feuerherd's e-mail address is jfeuerherd@natcath.org