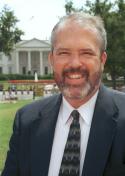 Damn Yankees

By Joe Feuerherd, NCR Washington correspondent
Rooting for the New York Yankees, said baseball wag George Will, is like rooting for IBM. Why would anyone bother?
It wasn't always so.
The Yankees of my youth were not so formidable.
Between 1966 and 1972 their combined record was 553-570. In 1968 they lost 90 games; in 1972 fewer than 12,000 fans per game made the trek to the cavernous House that Ruth Built.
The team was owned by CBS. That corporate America would invade the national pastime was considered a sacrilege at the time. We've grown used to it since.
The most famous trade of that era did not involve a sure-fielding third baseman or a hot-hitting outfielder. To the delight of New York's tabloids, Fritz Peterson and Mike Kekich -- the southpaw aces of a generally dreadful pitching staff -- traded wives; or, if you like, Mrs. Peterson and Mrs. Kekich traded husbands. What it did for their personal lives is not known, but whatever domestic bliss they found did not translate to enhanced on-field performance.
Sitting in a suburban basement, tuned to WPIX, I saw third baseman Jerry Kenny make three errors. In one inning.
Second baseman Horace ("Hoss") Clarke would hurriedly bless himself before every at bat, though divine intervention seemed no match for an inability to hit a curveball. Or a fastball.
Ron ("The Boomer") Bloomberg made history as the first ever Designated Hitter. He walked.
The once proud Yankees -- the team of Ruth, Gehrig, Dimaggio, Mantle, Berra, Ford, and so many other greats -- were a joke. For a New Yorker, the real baseball action was not in the Bronx, but in Queens with the Mets, whose formidable pitching staff (Seaver, Koosman, Matlack, Ryan, Gentry, McGraw) and weak divisional competition masked a host of other sins.
The Bronx Bombers were more corner candy store than IBM.
It was a wonderful time -- for Yankee haters.